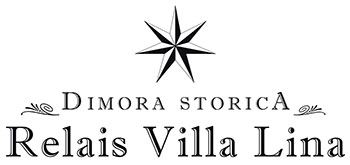 Villa Lina is an evocative period residence in Ronciglione, purchased in the 1920s by Ulisse Igliori to give it to his wife Lina in 1929 for his twenty-ninth birthday.
The estate, of late Renaissance origins, extends for about 40 hectares in Tuscia, on the slopes of the Cimini Mountains, and preserves enchanting residences within its botanical park.
Casa Vostra
It is the heart of the property together with the nearby Cottage, the 1929 Olympic swimming pool and the splendid 1890 greenhouse. Casa Vostra is another 19th century jewel, renovated in the 1930s, immersed in the Italian garden and in the magical atmosphere of the historic fountains. . The large arched windows overlooking the park radiate light into the dining room and the period lounge.
Torre del Falco
An enchanted nest overlooking a breathtaking panorama. Next to it, the refined pavilion contains an extraordinary suite from which to admire overwhelming sunsets and sunrises. Finally, a romantic avenue scented with lavender leads to the marble swimming pool.
Casa Portale
Surrounded by a large garden of centuries-old hydrangeas and chestnut trees, this nineteenth-century corner was renovated by New York designer Ricky Clifton in collaboration with Paola Igliori, curator of Villa Lina. The intense colors of the walls, the Afghan and Indian furniture blend perfectly with the period furnishings and the large sixteenth-century fireplace in the lounge in a fascinating ethnic atmosphere.
The Park
The botanical plant dates back to 1790 with majestic and rare trees of the Mediterranean flora. In 1920 the architect Raffaele de Vico transformed the garden into a true masterpiece of art and nature with fountains and water features.